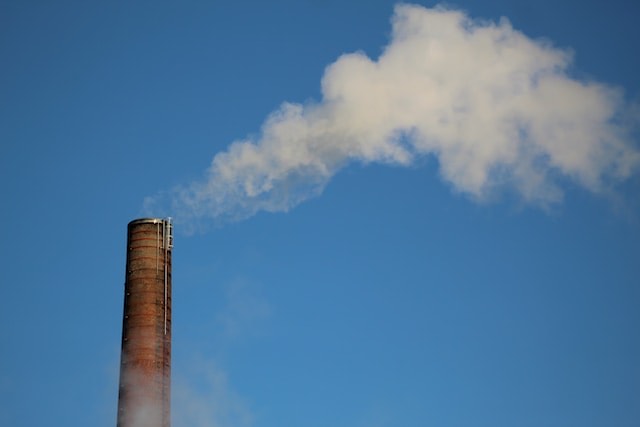 As the world gravitates towards a cleaner and healthier environment, the need for energy efficiency has never been higher. Since businesses produce much of the carbon footprints on the planet, society expects them to do better for the betterment of society. If you are an environmentally conscious investor or entrepreneur who would like to contribute your quota to a sustainable environment there are smart steps you can take to achieve your goals.
Contrary to the opinion of advocates of fossil fuels, these measures will not limit profit or growth potential but, instead, will make your business a cleaner and socially responsible enterprise. Here are some clever tips below for reducing carbon footprint.
1. Set Emission Targets
No one is saying it is easy to reduce carbon emissions to zero overnight, but a thousand-mile journey begins with a step. The practical method to reduce carbon emissions is to do the first thing, which is to set emission targets. Once you have calculated your emission rate, you can map out a verifiable target and set an ecological objective for your business.
Transparency is key if you want to achieve this vision. You will need to do extensive data collection over a long-term period by identifying where the CO2 comes from and its impact on your internal and external environment.
2. Reduce Energy Consumption
Another way businesses can reduce their carbon footprint is by reducing their energy use. For proper context, you should know that most of our energy sources are fossil fuels, so the more energy your business consumes, the more pressure on power grids to supply the power.
Two ways to reduce power consumption are shutting off work tools and appliances when not in use or procuring energy-efficient gadgets that consume less power. Also, install programmable thermostats that trigger your systems to work only during work hours and shut down during the close of work.
3. Partner With Sustainable Vendors
Another tip worth trying is making a commitment to only partner with vendors that operate sustainable supply chains. If you order raw or finished articles from external vendors and your policy is to support green businesses, such vendors will be forced to rethink their business practices if they want to remain in business with your organization.
Unsustainable suppliers contribute to an increase in rising CO2 emissions, and many organizations and brands fund their activities unknowingly and indirectly. If you don't want your business to be responsible for scope emissions from supply chains, you must accept indirect responsibility for such emissions.
Ask suppliers to use our modalities to reduce their carbon footprint and have a system to keep track of their progress. Furthermore, prioritize relationships with ISO 14001 certification.
Use ESG Software
4. Use ESG Software
Tracking carbon emissions and implementing a successful strategy can be difficult, and ESG software can greatly help. ESG means Environment, Social, and governance, and there is software that helps businesses make better socially responsible decisions. Decision-makers can measure, manage, and monitor their carbon emission footprint and develop new efficient ways to operate.
Key indicators that the ESG software will track include energy usage and sustainable-related goals. You can implement a strategy to reduce wastage across your value chain using the data generated by the ESG software. Although there isn't a cast-in-stone strategy for carbon reduction, the software can help directors make informed decisions.
5. Unleash The Power of Cloud Computing
If your organization is not using cloud computing, now is the time to start. Cloud services companies provide economies of scale opportunities because they can distribute digital services across a wide area. Rather than fund your data bank, you can contract your data storage needs to a cloud services company that runs on renewable energy like solar or wind.
Companies that use auto-demand response technology will manage your data effectively without poisoning the atmosphere with greenhouse gases. They only use a few better servers and run smoothly compared to traditional hardware.
Conclusion
The key to a sustainable future is if businesses commit to reducing their carbon footprint by leveraging the power of renewable energy. Adopting a holistic approach to reduce emissions across their value chain is the way to go. If your business has committed to reducing its carbon footprint, these tips are tested and trusted ways to achieve the goal. Adopting one or more of these tips will yield rewards sooner or later but managers have to stay the course and not be too hasty to supplant old initiatives with new ones.