Online privacy and security are of essential importance in today's highly connected digital world. Virtual Private Networks (VPNs) have gained significant popularity as essential tools for safeguarding our digital footprints.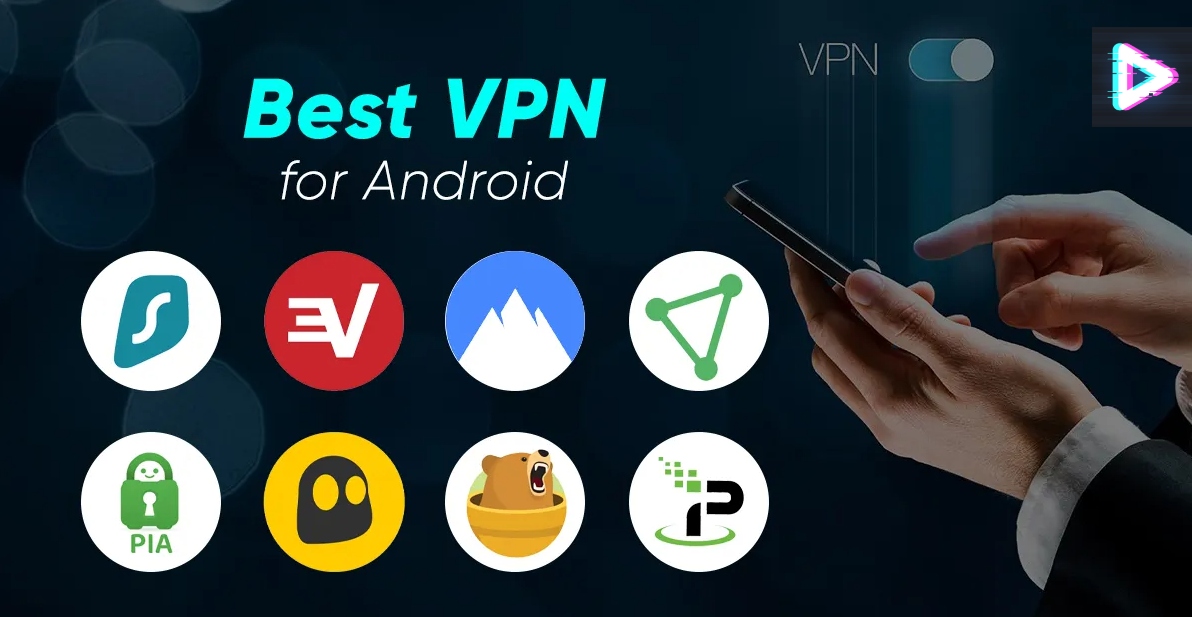 Why Should We Use VPN?
Protection of Personal Data:
Using a VPN helps protect our personal data from being intercepted or accessed by unauthorized individuals. VPNs secure our online communication by encrypted it, making it difficult for hackers, governments, and other harmful organisations to intercept and misuse our sensitive data.
Safeguarding Online Privacy:
VPNs are essential for protecting our internet privacy. Internet service providers (ISPs) frequently gather and monitor users' online behaviours, including their search histories. By connecting through a VPN, our IP address is masked, and our online activities are encrypted, preventing ISPs from monitoring and tracking our internet usage.
Secure Communication on Public Wi-Fi:
Public Wi-Fi in cafes, airports, and hotels can be convenient, but they pose security risk factors. Hackers can exploit these networks to intercept sensitive information transmitted between devices and websites.
Accessing Geo-Restricted Content:
VPN services enable users to bypass geographical restrictions imposed on certain websites, streaming platforms, or online services. By connecting to a server in other countries, users can view content that might be illegal in their home country. This is particularly useful for accessing streaming services, social media platforms, and websites that are blocked or censored in specific locations.
Evading Government Surveillance:
In some regions, governments enforce strict internet censorship and surveillance measures. By encrypting online transactions and concealing the user's actual location, VPNs provide a means around these limitations. Individuals are able to interact without restriction, get unfiltered information, and shield themselves from governmental monitoring because to this.
Remote Access and Secure Connections:
VPNs enable secure remote access to corporate networks for employees working remotely. By connecting to a VPN, employees can access internal company resources, files, and systems securely. The confidentiality and integrity of sensitive data transported across offices or locations can also be guaranteed by organisations using VPNs to create secure connections between them.
Anonymous Online Activities:
By masking our IP address and encrypting our internet traffic, VPNs provide a level of anonymity online. This can help users who want to browse the web without giving away their name or address. This can protect their privacy and keep them from getting targeted ads and being tracked.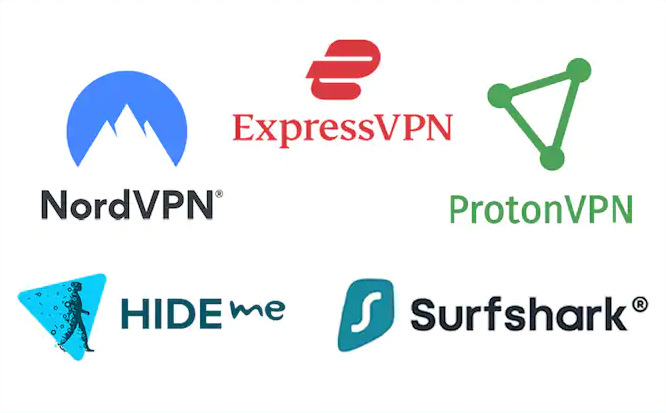 Top 5 VPN Apps: Safeguarding Your Online Privacy and Security
VPNs or virtual private networks are now necessary tools in a time when internet safety and privacy are of the utmost importance. Since there are so many possibilities, picking the best VPN provider could be challenging. We will examine the top five VPN services in this article, taking into account elements like security, speed, usability, and worldwide server coverage. Here is the detail of top VPN's.
ExpressVPN:
Due to its exceptional performance and strong security features, ExpressVPN routinely ranks among the top VPN services. It offers a vast network of servers in 94 countries, ensuring fast and reliable connections from anywhere in the world. ExpressVPN uses 256-bit AES encryption, offers multiple VPN protocols, and doesn't keep any logs. Additionally, it offers user-friendly apps for various devices and excellent 24/7 customer support.
NordVPN:
NordVPN is renowned for its comprehensive security features and extensive server network. With over 5,500 servers in 59 countries, NordVPN provides excellent global coverage and reliable connections. It offers advanced encryption, Double VPN for enhanced security, and a strict no-logs policy. NordVPN also includes additional features like CyberSec for blocking ads and malicious websites. It boasts user-friendly apps and supports up to six simultaneous connections.
Surfshark:
Surfshark has gained popularity for its affordability without compromising on features. Despite being a relatively new player in the VPN market, Surfshark offers a strong and secure VPN service. It operates a network of servers in over 65 countries, ensuring fast and stable connections. Surfshark employs industry-standard encryption, has a strict no-logs policy, and offers additional features like CleanWeb for ad and malware blocking. It allows unlimited simultaneous connections, making it suitable for households or users with multiple devices.
CyberGhost:
CyberGhost is a user-friendly VPN service that combines simplicity with robust security features. It boasts a vast server network of over 7,300 servers in 91 countries. CyberGhost utilizes military-grade encryption, supports various protocols, and has a strict no-logs policy. It offers specialized servers for specific use cases, such as streaming and torrenting. CyberGhost's intuitive apps make it easy to use, even for beginners, and it allows simultaneous connections on multiple devices.
Private Internet Access (PIA):
Strong privacy and security features are well-known for the reliable VPN service provider Private Internet Access. It operates a global network of servers in 78 countries. PIA uses secure encryption, supports multiple VPN protocols, and offers features like ad and malware blocking. It has a strict no-logs policy and provides advanced features such as split tunneling. PIA's user-friendly apps and affordable pricing plans make it a popular choice among privacy-conscious users.
Benefits of Using a VPN
Enhanced Security and Privacy.
Anonymity and Bypassing Censorship.
Remote Access and Secure Connections.
Protection on Public Wi-Fi Networks.
Types of VPN Protocols
OpenVPN
IPSec
L2TP/IPSec
SSTP
PPTP
Factors to Consider When Choosing a VPN Provider
Security and Encryption.
Server Network and Locations.
Speed and Performance.
Logging Policy.
Compatibility and User-Friendly Interface.
Customer Support.
How to Set Up and Use a VPN
Selecting a VPN Provider.
Installing the VPN Client/App.
Connecting to a VPN Server.
Configuring Settings and Preferences.
Common Myths and Misconceptions about VPNs
VPNs Provide Complete Anonymity.
VPNs Slow Down Internet Speed.
VPNs Are Only for Tech Experts.
VPN Best Practices
Keep Software and Apps Updated.
Enable the Kill Switch Feature.
Use Two-Factor Authentication.
Be Mindful of the Websites You Visit.
Free vs. Paid VPN's Understanding the Differences
VPNs and Geo-Restricted Content:
Accessing Streaming Services.
Bypassing Government Restrictions.
Potential Drawbacks and Limitations of VPNs:
Considering Legal and Ethical Aspects.
Performance and Speed Variations.
Conclusion
Finding the best VPN service is essential for protecting your security. Although our top five list includes ExpressVPN, NordVPN, Surfshark, CyberGhost, and Private Internet Access (PIA), it's important to evaluate your unique demands before choosing a VPN service. Consider factors such as security, server network, speed, ease of use, and customer support. You may have a safe and private online experience while shielding your information from prying eyes and having unfettered access to the internet by using one of these best VPN services.